Q&A with District Council No. 16 Business Manager Rodney Cobos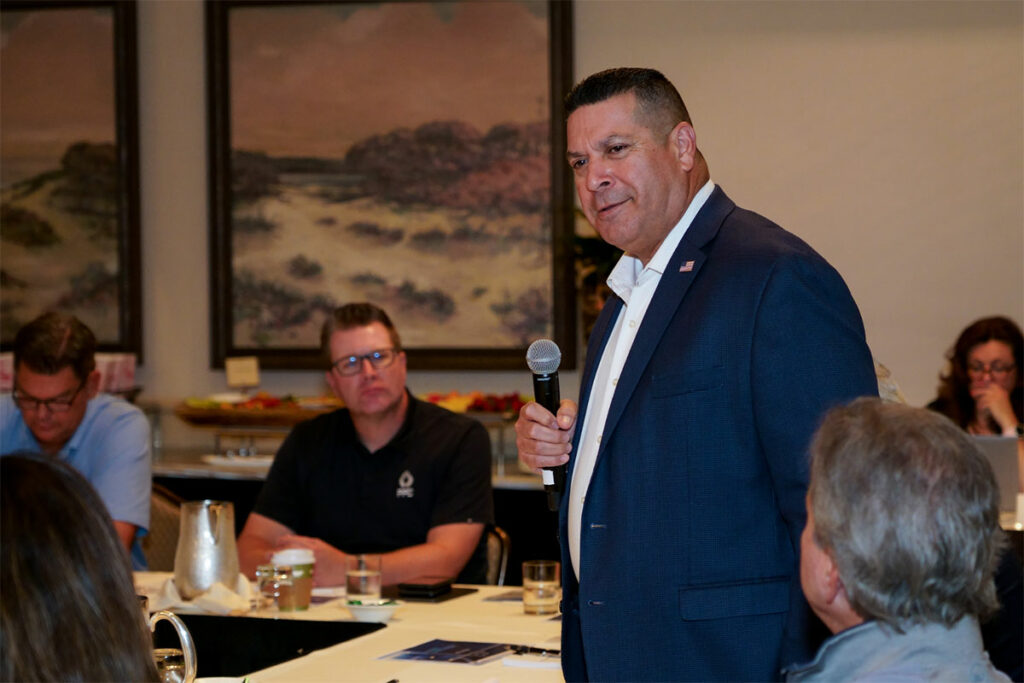 We recently connected with Rodney Cobos, business manager and financial secretary for Southern California Pipe Trades District Council 16. 
Cobos shared his personal journey to joining union leadership and discussed the important role the union plays in the industry. 
Let's dig deep and explore his thoughts about the union, its role and the future of the industry.
Q&A with DC16 Business Manager
Q1: Can you tell us a bit about your role as a business manager and financial secretary for DC16 and why it's important?
The role I serve is crucial for supporting the local unions affiliated with the District Council. We act as their support arm, assisting with the day-to-day activities of both the local unions and the district council as a whole. Essentially, we provide support to all 13 of our affiliated local unions, ensuring that their operations have the resources needed to serve the members they represent.    
Q2: What motivated you to get involved in union leadership, and how did your journey begin?
My journey into union leadership began when I transitioned from the military into the local union. The sense of brotherhood and sisterhood within the union drew me in. I felt a need to get involved, and as people started retiring, there was a call for individuals to step up and take on leadership roles. It was an innate drive that led me to embrace this path, helping me grow within the organization, from the local union to the District Council.
Q3: How did you initially become interested in joining the union, and how did it impact your life?
My father-in-law, who was a union plumber, encouraged me to apply, take the tests, and go through the interviews. I decided to pursue it, and it turned out to be a life-changing decision. Working in a non-union capacity for a brief period allowed me to see the stark contrast in pay, working conditions, and how I was treated compared to union work. Joining the union transformed my life, enabling me to buy a house and enjoy the benefits of the union.
Q4: What would you say to someone considering joining the union?
I would emphasize the numerous benefits that unions offer, not only in terms of pay and working conditions but also the camaraderie and support from fellow union members. Joining a union provides opportunities for personal and professional growth. It's a life-changing decision that can lead to a better future.
Q5: Why is it important to work with organizations like CPMCA, and what do you see in store for the union and the industry?
Collaboration with organizations like CPMCA is vital because we are all in this together. Working hand-in-hand with employers and unions is essential for advancing our industry's goals and achieving market growth. We've experienced substantial growth, especially in the industrial sector, thanks to legislative support. Looking ahead, we need to adapt to industry changes, including green initiatives, and focus on service and repair as an area of potential growth. These efforts are not achievable without the support of our business partners.
Our conversation with Rodney sheds light on the importance of unions, the value they bring to members, and the need for collaboration between unions and organizations like CPMCA. Rodney's journey from the military to union leadership demonstrates the transformative power of unions in improving the lives of their members. As the industry evolves, unions, in partnership with their business counterparts, are set to embrace new opportunities and challenges, ensuring a brighter future for all involved.
The District Council 16 represents 13 local unions in Southern California, which include jurisdiction in the following counties, San Luis Obispo, Santa Barbara, Ventura, Kern, Inyo, Mono, Los Angeles, Orange, Riverside, San Bernardino, San Diego and Imperial County. The organization represents members of the United Association of Journeymen and Apprentices of the Plumbing and Pipe Fitting Industry of the United States and Canada.