MCAA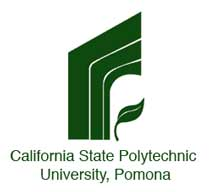 Cal Poly Pomona Mechanical Contractors Association of America (MCAA) Student Chapter is an exciting association built to help students learn about the mechanical contracting industry. Students have the unique opportunity to meet and interact with members of the mechanical contracting industry through quarterly events. There are also many projects completed annually that offer unparalleled real life examples of jobs and daily tasks accomplished in industry. Students have the opportunity to learn and apply skills to further i
Improve their understanding and knowledge in the mechanical contracting industry.
Student Chapter members attend the May 25, 2016 Go-Karting Event @ K1 Speed in Anaheim. Photos here!
View resumes of Cal Poly
Pomona MCAA students

 
Acquired Skills
MCAA gives students the opportunity of acquiring many of the following skills critical to the mechanical contracting industry.
Submittal collecting and assembly
RFIs
HVAC wet and dry side takeoffs
Plumbing takeoffs
HVAC material and labor pricing
Plumbing material and labor pricing
Experience with 2-D and 3-D drawings
Basic design of HVAC and Plumbing systems
Understanding LEED systems and designs
Proposal assembly
Oral bid presentations
Service plan pricing
Scheduling
And much more!