Contractor Spotlight | Warner Brothers Second Century Project by Muir-Chase Plumbing Co.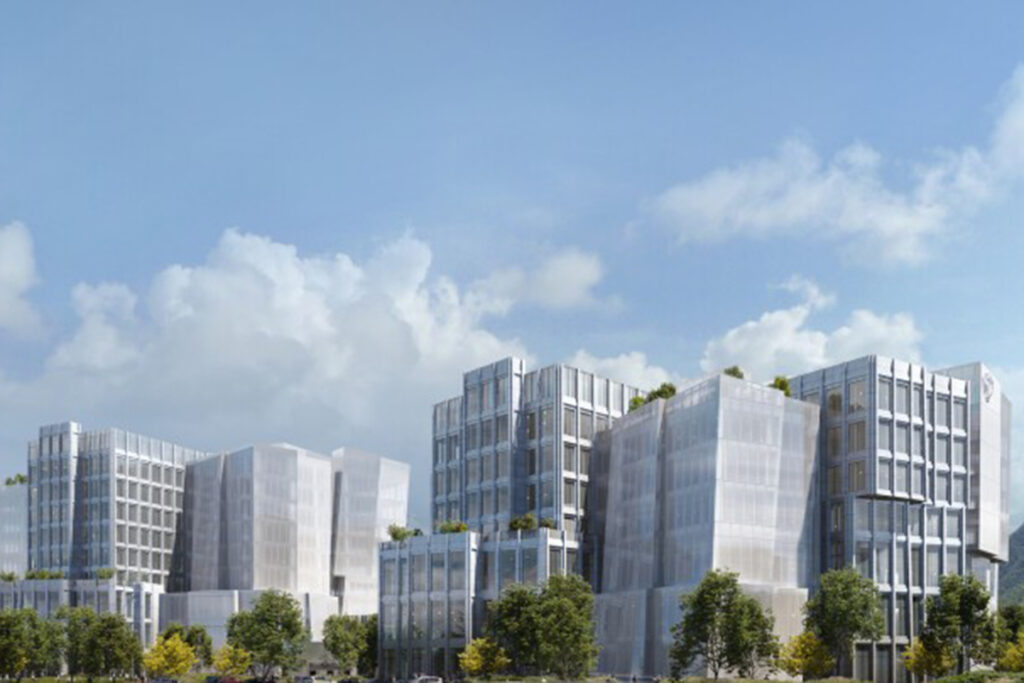 As the voice of the union mechanical contracting industry in Southern California, we believe in the businesses that make up our industry. That's why we are celebrating the outstanding projects completed by members of CPMCA. 
We connected with the team at Muir-Chase Plumbing Co. as part of the CPMCA Contractor Spotlight series.
Since 1975, Muir-Chase Plumbing Co. has leveraged its quality workmanship and exceptional service to drive results for its business and customers. This philosophy has made them a trusted name in Southern California for over 45 years. 
We recently connected with the Muir-Chase Plumbing Co. team about the Warner Brothers Second Century Project. We spoke with President Jay Chase, Vice Preisdent of Operations Brian Chase, Project Executive Bob Luna, Estimator Cody Muir, Project Manager Jim Baker and General Foreman Tom Watson.  
Q&A with Muir-Chase Plumbing Co. Team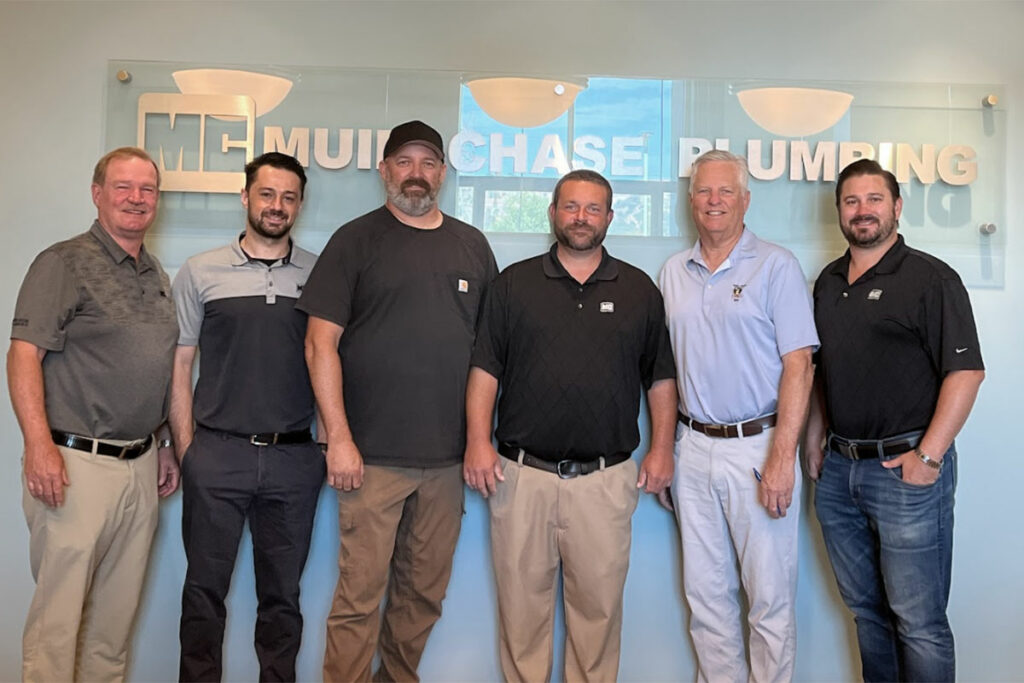 Tell us about Project Blue Sky?
Tom Watson: Blue Sky Studio Project comprises two new office buildings that are seven and nine stories tall, totaling more than 800,000 square feet of office space and opened in 2023. It's the newly expanded offices for Warner Brothers. We completed the project in about a year and 10 months. It has several movie theaters for the executives and everything from a gymnasium to large commercial kitchens and more. It was quite a big project. When you walk through the building or drive by today, you can truly understand why it's a magnificent building.
Why was this an important project for your company?
Tom Watson: It's a great project to be a part of because it changed the skyline of Burbank, an area that prides itself on movie-making. It was a big deal to make a good impression. Out of all the tenant improvement (TI) mechanical, electrical and plumbing contractors that were invited to join the project, we were the only one to do both phase one and phase two.
What challenges has your team faced while working on this project?
Tom Watson: It was very challenging because they built the core and shell at the same time that the tenant improvement work was going on, which is really not the normal procedure for a project of this size. It increased the amount of traffic on the property. So it poses its own challenges right from the get-go. This project is another testament to this company and team. There's great cohesion amongst all of us at Muir-Chase Plumbing Co. That cohesion really helps on days when you might be stressed or ready to have a meltdown. I know I can call on any of these guys, and they can provide help, essential backup and knowledge to help us out in the field. 
What does it mean to you to see a project come to fruition?
Brian Chase: To work side by side with guys who like to solve the complexities and the challenges we face every day is rewarding. It's not just a set of drawings or a building on a piece of paper that an architect designed. Our guys are actually going out there and making that building happen. The building is there because of their strong backs, their hard work, and their talents to collaborate that these projects happen. That's something we take a lot of pride in. 
Jimmy Baker: There's a lot of satisfaction when you look at a completed project. I point out to the kids and say, "I was a part of this." My kids' eyes light up. It really gives you that extra bit of pride that you know your kids look up to you and see what an amazing thing you did. I definitely take pride in the projects that we do, and I couldn't do it without the team that we have. 
Why is your industry special?
Bob Luna: We also do a lot of renovations, and there's also pride knowing that we've worked on these historic buildings. You know, I mean, all that is very rewarding. My grandkids can go there and their kids you know, it's going to be there for years to come and long after we're gone. Construction is a great business to be in.
Jay Chase: It's an incredible industry. It's truly unique that we get to build the job in many facets. First, we draw out plans. Then we build the job in our mind, we put it on paper and our team constructs it with their hands. At the end of the day, we have something tangible. Even more so, it's a fully working mechanical system that will be there 100 years from now. In addition to building, I've also had the pleasure of watching individuals like Brian and Tom grow up in this industry and see them grow.  So it's really rewarding. 
Do you want your company's project featured in our series? We want to hear from you! Email marketing@cpmca.org to share your story.