Partnership with Ferguson Mechanical Solutions and Weil Aquatronics for CPMCA Lunch and Learn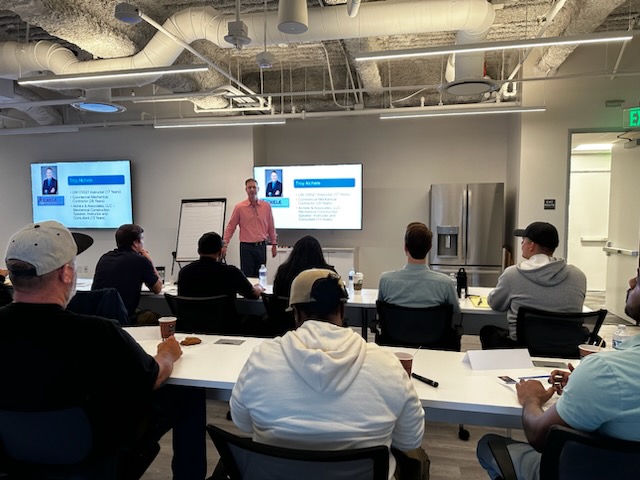 After the success of the Table Top event, we connected with Ferguson Mechanical Solutions and Weil Aquatronics to host Lunch and Learn events on two important workforce topics.  
Labor Costs
The first Lunch and Learn was about labor costs, including how to convert your biggest risk to your biggest advantage. This talk discussed how to improve cash flow and inequitable payment practices. Presenter Stephane McShane of Maxim Consulting Group spoke at the event. 
An internationally recognized speaker, mentor, and author, Stephane is a seasoned construction consultant with a unique background ranging from years spent in the electrical trade, estimating, project management, branch management and executive management. 
Thank you to Andrew Maddalena and Nicole McAfee with Ferguson Mechanical Solutions for sponsoring lunch for this event.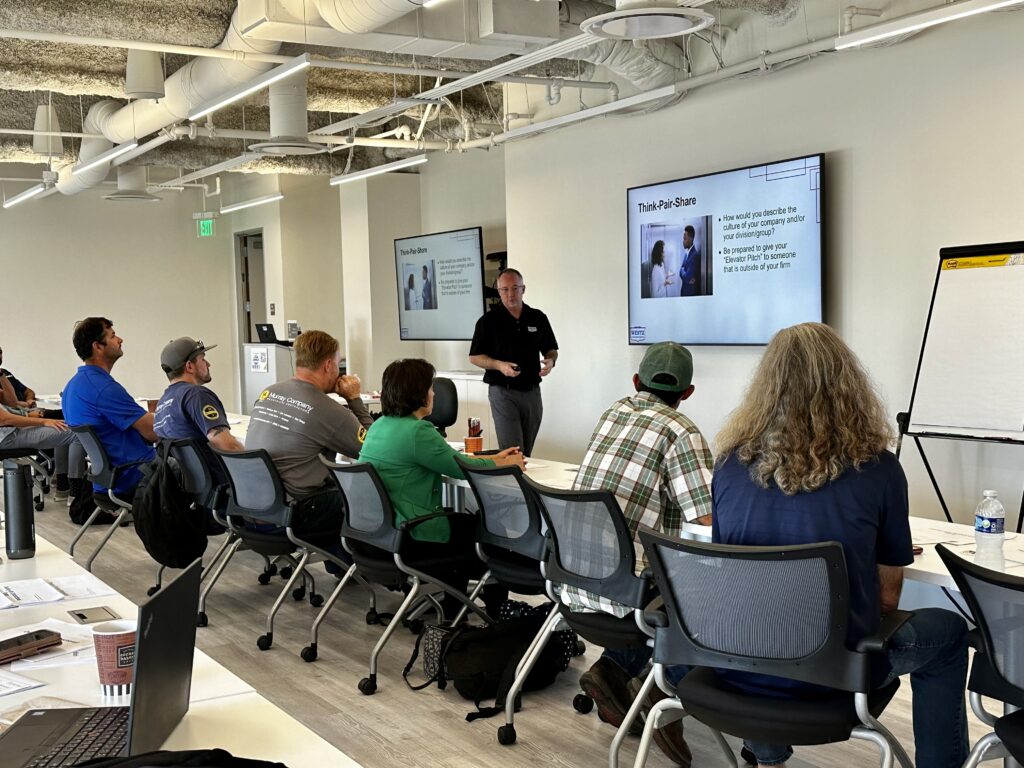 Teamwork
During the second Lunch and Learn, Dr. Blake Wentz focused on how to get the most out of your team when human motivation and causes of dysfunction are understood. Dr. Wentz is the principal and owner of Wentz Consulting Company and also serves as the President of the Associated Schools of Construction. 
Another thank you goes to Matthew Cameron and Amy Carta with Weil Aquatronics for sponsoring the luncheon. 
Jessica Diaz, director of education for CPMCA, said the Lunch and Learn events are a great way to connect vendors with CPMCA contractors.
"The Lunch and Learns had fantastic engagement and attendance, with about 30 people at each event. We really had the right people at the event. It's a great time for vendors to introduce themselves and speak about what they do," she added. 
Are you interested in partnering on a future Lunch and Learn? Reach out to Jessica Diaz at jessica@cpmca.org.