CPMCA Education: COVID-19 Updates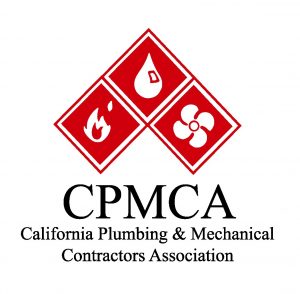 Updated 6/4/20
MCAA's COVID-19 Resource Center 
MCAA has made available a resource center for all things related to COVID-19 and its impact on the Mechanical Contracting Industry. Feel free to browse the website HERE. Particularly, below are some education-related highlights of the website:
COVID-19 Webinar Series: As COVID-19 is forcing companies around the world to change the way business is conducted, MCAA members need to prepare their businesses and be ready to operate differently. MCAA has developed a series of quick hitting webinars to help its members adapt their business operations and prepare for the rapidly evolving situation. Upcoming topics include:

June 4th: Learn How to Influence Your Workers to Willingly Comply with COVID-19 Protections
 June 9th: Estimating Labor Impacts: How to Use the MCAA Factors
June 11th: Virtual Communication Skills
June 16th: COVID-19 Cleaning & Disinfecting Tools

Coffee With Koontz: Join host John Koontz on Friday afternoons, as he welcomes a different guest each week to talk about what's new and interesting in the world of Mechanical Contracting. Sit back and learn how industry leaders are innovating and adapting to challenges, enjoy a laugh or two, and meet members of the MCAA community from all across the country. Some upcoming topics and guest speakers:

June 5th: This Project is On Fire! (featuring Shaabini Alford, VP of Southern California Operations at CPMCA member company Murray Company)
June 12th: Multiple Offices, Common Culture: Talent Needs Challenge
You can register by clicking on the links above.
Updated 3/16/20
To: All CPMCA Contractors, Affiliates/Associates, District Council 16 & Industry Partners
COVID-19 has created a public health emergency that none of us could have reasonably anticipated or expected. CPMCA is now committed to do our part to prevent the spread of the illness. We are closely following the guidance of public health experts on how to minimize the impact on our membership as well as the community at large. Your health and safety of is of utmost importance to us.
Thus, effective immediately, the CPMCA Education Program is cancelling classes until further notice.
As you know, this situation is still evolving, so we will do our best to notify you and keep you informed of developments as soon as we can. We encourage you to check the CPMCA website for updates related to the CPMCA Education Program: www.cpmca.org/education-2/covid19/
We appreciate your patience and understanding. If you have any questions about the CPMCA Education Program, please do not hesitate to contact Michelle Lynn at michelle@cpmca.org or (818) 275-2893.