CPMCA Hosts First Class in New Training Center

Over 30 new and seasoned construction professionals joined instructor Harry Bederian at the first training class in the new CPMCA Training Center in downtown Los Angeles. 
The seminar provided a practical overview of project engineering in construction and was designed for individuals who are interested in learning more about being a Project Engineer. 
This class is just one of many training programs offered by CPMCA. Key to our mission, CPMCA offers invaluable networking, education and advocacy programs to member contracting companies. Additionally, we also provide career training to students in high schools and higher education institutions to shore up the future of our workforce.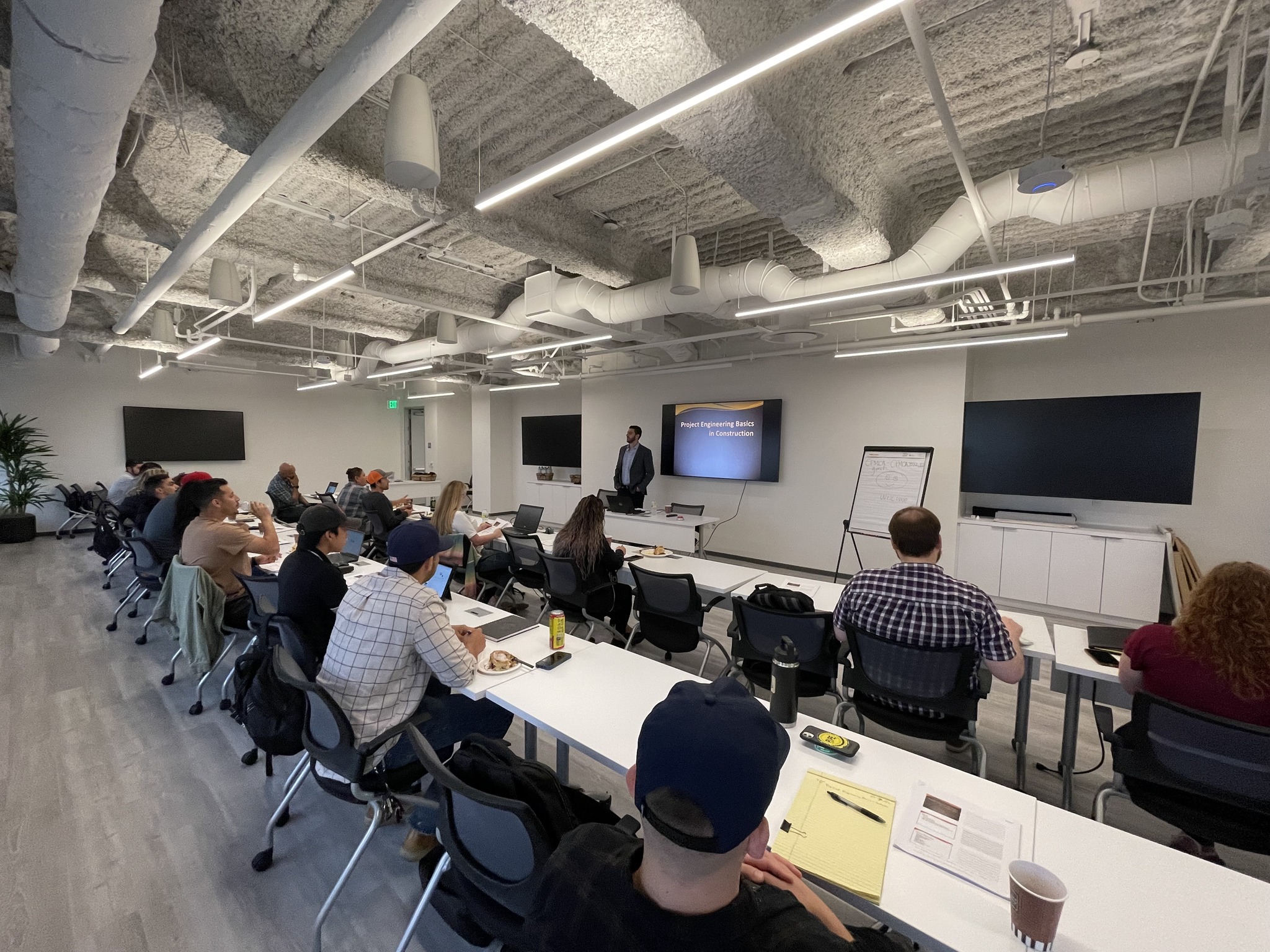 Bederian said the experience was much different than in the past thanks to the new training center.
"I've taught in hotel conference rooms and some of those rooms are so big that students are spread out and it's harder to get to know the students. The new training center classroom is more intimate for me and the students. The classroom shows off a panoramic view of the buildings and skyscrapers, which is pretty cool," he said. 
Bederian said participating in CPMCA's training classes is an important part of developing as a professional. 
"In this industry, we are always learning something and there's always new stuff coming out every day. Whether it's technology, rules and regulations or how the industry is shifting. If you think everything's going to be the same for the rest of your life, then you're going to fall behind really, really quick. Training, education and learning how to do things better make you more valuable and more efficient. You produce better products for the client and then it just circles around your company," he said.