Contractor Spotlight | OAS Project by Jackson & Blanc
CPMCA is the voice of Southern California's union mechanical contracting industry. We believe in the businesses that make up our industry. That's why we are celebrating the outstanding projects completed by members of CPMCA.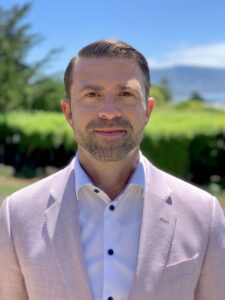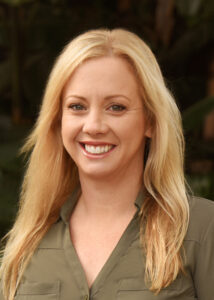 As part of the CPMCA Contractor Spotlight series, we connected with the team at Jackson & Blanc about the OAS project with a Confidential Client. 
Project Manager Stacey Wyatt works closely with Senior Project Executive Matt Cunningham managing the project. Wyatt manages the budgets and day-to-day work, and Cunningham focuses on relationships and pre-construction estimates. 
Together, they are responsible for making the massive OAS project happen. 
"It's going to be a very prestigious, high-end life science campus with a beautiful view," Wyatt said. 
Q&A with Jackson & Blanc Team

Tell us about OAS.
Matt: Jackson & Blanc is responsible for building the central utility plant and all the underground chilled water distribution, along with all the gas lines. We started pre-construction on this project, at the end of 2021. We are going to be complete with the central plant portion in October this year. After that, we are going to start a parking structure, which should be completed at the end of 2024.
Why is this an important project for your company?
Stacey: Our client is a very large developer in San Diego, and we're thankful to get our foot in the door with this project and begin a strong working relationship.
I came from the general contractor side, so this is my first big job on the mechanical subcontractor side. It's been really exciting seeing a different side of the general contracting team and being able to build those relationships.
What challenges has your team faced during the project? 
Matt: There have been a lot of changes on the campus and site. Of course, these changes affect our schedule and our ability to complete the work in the central plant and chill water installation. Our challenge is being able to adjust the manpower and our workflow to be able to accommodate some of the revisions that are being made on the site and accommodate the owner's schedule. For example, sometimes we might move to another area to give those other revisions time to kind of work themselves out.
How did you get into the industry, and what was your career path?
Stacey: My grandfather and my father were both real estate developers. I decided to go to school for business, not knowing what I wanted my career path to be. Then I ended up working for a contractor and thought that the construction industry was really cool. My job was different every day. You got to see buildings from blueprints to final completion and watch the construction in the field. Getting to build relationships was exciting for me. So I decided to change my career path and go into construction. It's been really exciting. 
Matt: I grew up in a small town in southern Illinois. My grandfather owned a plumbing, heating and air business. Then my dad took that over. I always figured I would take over the family business. When I was about to graduate high school, I was talking to my grandfather, and he said, "So what are you going to do with your life?" I replied, "I'm going to go to college and take business classes and someday take over the family business." My grandfather corrected me, "Well, if you want to do that, you need to join a trade, and you need to get into the apprenticeship and learn that trade from the ground up." I thought about his advice, then I went through a five-year apprenticeship. It was definitely the best decision for me. When I moved to California 20 years ago, I got a job at Jackson & Blanc and was dispatched out of the local 230 as a welder. From there I grew into other roles like a foreman, general foreman, superintendent and then became vice president of construction. And now I'm a senior project executive and I love it. 
What advice would you give to a younger person considering joining the industry?
Stacey: My advice is for the females out there. My advice is not to be intimidated. It is a male-dominated industry, and I think a lot of females get intimidated by that. I have had the luxury of working with a younger female in the office here, and it's been exciting to be able to mentor her and help her face some of the day to day challenges. I let her see how I interact with vendors, subcontractors and customers  to instill confidence and help her grow. Overall, my advice would be to be assertive and take a chance if presented with a new opportunity to grow in your career
Matt: The opportunities in this industry are endless. I started out in the ditches in the trenches working with my hands, and there are so many paths you can take. From the field leadership level to management and pre-construction to estimating, there are just many different options to find your passion. Taking it from me, it's been a really great ride. I would encourage anyone that's looking to get into the trades. It's just a great opportunity.
Project by the Numbers
22.2-acre site 

15% increase in permeable surfaces 

9 acres of landscape 

Demolition of two existing structures 

390K k SF of new lab/office

428,160SF total
Do you want your company's project featured in our series? We want to hear from you! Email marketing@cpmca.org to share your story.