A.O. Reed & Co. Recognized as Top Workplace
A.O. Reed & Co. was recently recognized as one of the nation's Top Workplaces by Energage.
Energage analyzes employee feedback from A.O. Reed's company-wide survey and compares the results with other industries throughout the nation. Based on positive employee feedback, A. O. Reed earned national recognition.
Since 1914, A.O. Reed has taken pride in building and servicing memorable projects throughout Southern California. The company earns the trust of top customers and clients by providing cost-effective budgets and exceptional service while maintaining aggressive schedules.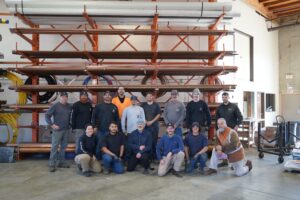 Building a Culture of Integrity
A.O. Reed employs an upper management team to support all workers to represent safety, integrity, comradery and excellence. The company not only trains employees to be the best at their job but to become the best versions of themselves, making it a priority to value employees' well-being inside and outside of the workplace. 
As the employer with the largest number of union trade employees in San Diego County,  A.O. Reed has signatory status with the sheet metal and plumber/pipe fitters' union. The company builds projects throughout Southern California and provides team members with the right resources, training and work environment.
According to an employee in plumbing and pipe fitting, "I am motivated at A.O. Reed because I am supported to succeed. If I need something, it's there. If we do not have it on hand, it is made available. A.O. Reed has trusted me to represent them and lead projects and labor." 
Decades of Service and Generations of Employees
A.O. Reed prides itself on having an open-door policy. If an employee is asking a question to the foreman or upper management, all inquiries are welcomed. 
The upper management team consciously understands the employees' needs on and off the job site. Scott Corbin was the General Plumbing/Pipe Fitting Superintendent for 32 years and has worked at A.O. Reed since 1988. Scott leads a team of individuals who act with the utmost integrity and skillset on the job. 
On average, foremen and general foremen have worked at A.O. Reed for over 20 years.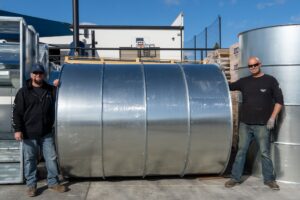 Longevity isn't the only trend in the company. Throughout the company, it is common to see multiple generations of family members working alongside each other in the office and field. 
Daniel Escarcega is a Project Manager and has been working at A.O. Reed for ten years. His father, Ernie Escarcega, is the Sheet Metal Superintendent and has been working at A.O. Reed for 40 years. 
Daniel was raised with A.O. Reed pride and is familiar with having a family member in the union. He has seen his father move up in the company, from starting work as an apprentice to becoming a superintendent. Daniel knows the opportunities given to those who work hard and with integrity. 
The Escarcega's are not the only ones. Employees want their children to work at A.O. Reed because they know the company provides good benefits, consistent work, values employees and makes an effort to promote within. 
The younger generation knows the A.O. Reed pride and ways of conducting business before entering the company doors. They are motivated to build their family legacy at A.O. Reed and grow within the company.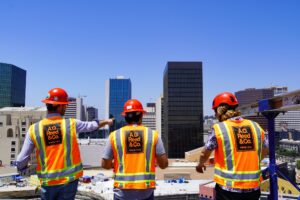 A.O. Reed is a company that wants their employees to have a healthy work-life balance. 
According to an employee in service, "I choose to work at A.O. Reed because of the commitment and integrity I see in my upper management. They continue to make this company a trustworthy place." 
A.O. Reed believes that when employees know they are supported in the working environment and their personal lives, it builds company morale. Once employees choose to work for A.O. Reed, they are part of a community. 
The Top Workplaces program has been around for sixteen years and has surveyed over 20 million employees. Over 72,000 companies were invited to participate in this year's survey. To learn more about A.O. Reed, visit the website at www.aoreed.com.
Company Overview
A.O. Reed & Co.
Mechanical Contractor
San Diego, CA
645 Employees
www.aoreed.com